CES 2019 was held on January 8th – 11th, 2019. CES (or Computer Electronics Show) is a yearly event for tech companies to introduce revolutionary new products to the world.
Today, I'm going to review what are, in my opinion, the three best and three worst smart home products introduced at CES 2019. This isn't an objective list of what products were actually the best or the worst – these are the ones that simply are the most or least viable and applicable to my lifestyle. Ready? Let's go!
The Best
Lenovo Smart Clock
In future postings, I'll talk about how my I love my 8″ Lenovo Smart Display. I also love the idea of a smart display in the bedroom – but the 8′ display is a little to big-and-bulky for a bedside table.
The Lenovo Smart Clock will feature a 4″ display that still has all of the capabilities of the larger models. With a price point of $80, it is only $30 more than the Google Home Mini, but with more features.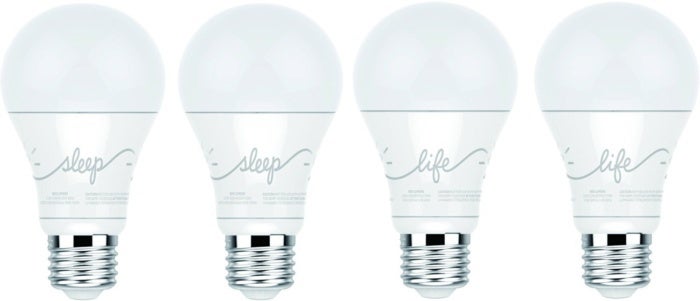 C by GE Lighting products
I already own one of the C by GE Life Smart LED Light Bulbs, and it is a fantastic product. GE is now adding color bulbs ($30), a light strip, smart switches ($35), smart outlets ($25) and motion sensors.
The ease of setup (no hub required for most, if not all of these products) with this smart bulb, as well as the the price point, makes these very exciting options for people looking to jump into the smart home game for the first time.
Anker Roav Bolt
The Anker Roav Bolt ($50) is a high-speed car charger that also has Google Assistant embedded. (Anker previously released a similar product with Amazon Alexa embedded, the Roav Viva, as well.) I've never had a lot of luck using the "Hey Google" feature on my Android phone – my phone usually either doesn't respond, of asks me to enter my security pin. This is a great, affordable solution to that issue.
The Roav Bolt will be able to be triggered by the "Hey Google" command, as well as a physical button. The Google Assistant can be used to answer calls, play music, and send navigation requests to your phone. This is a great way to keep people focused more on the road, and not on their phones while driving.
The Worst
Kohler Numi 2.0 Intelligent Toilet
The features of the Numi 2.0 include a seat warmer, surround lighting, Bluetooth speakers, and has Amazon Alexa embedded. At a price point starting at $7000, this is something that I could never justify purchasing.
KitchenAid Smart Display
As stated earlier, I love smart displays. This particular display is made for the kitchen – it is water-resistant and includes recipes from the Yummly app.
This particular display will cost somewhere between $200 – $300, possibly making it the most expensive on the market. At that price point, I'd rather spend my money on a technology brand that I can trust (Lenovo, Google, etc).
Video Doorbells (Multiple)
At this point, there are a LOT of video doorbells on the market. Multiple companies, including Ring, Netatmo, and Kasa, among others, released new models at CES this year. When this product first came out, it seemed revolutionary. Now we are flooded with themm and I'm not REALLY convinced that it's any better then having a standard security camera.
In Conclusion
All in all, CES is an exciting way to us to see the future of smart home technology. While everything really does seem amazing and exciting, some are more practical then others. Leave a comment below to let me know what your favorite new products from CES 2019 are!
Thank you for reading along. If you are interested in my thoughts on society at large, please follow me on Twitter at @schuylertraudt.