Google has 3 "Google Home" smart speaker products out on the market. There are additionally a number of Google Assistant-embedded third-party smart speakers and smart display as well. So – which speaker should I buy? Let's break them all down, as well as a few other options as well, and decide which speaker is best for each situation.
Google Home Smart Speakers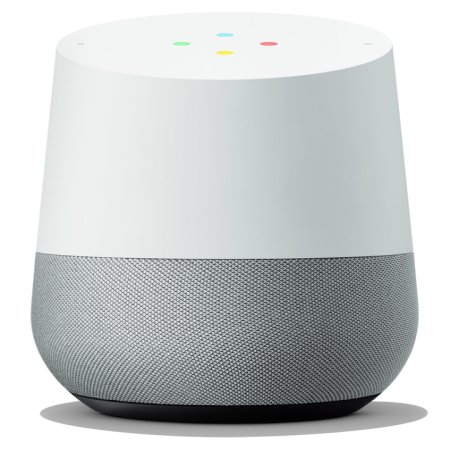 Google Home
The Google Home ($130) is the original Google smart speaker. This speaker has great sound quality and a microphone that can pick up commands from far away. This product works best in a large room, or in a home with an open concept layout.
Google Home Mini
The Google Home Mini ($50) was created as a cheaper alternative to the Google Home. Although this isn't as expensive as the Home, the sound quality of this device is still fantastic. This is a good product to purchase if you are looking to put smart speakers in multiple rooms (or every room) on your house.
Google Home Max
The Google Home Max ($399) is Google's alternative to the industry-leading products that Sonos and Bose have produced. The sound quality is competitive with the best speakers on the market. This can be considered a "luxury" product for those with the means to be able to afford it.
Third Party Alternatives
Google has allowed quite a few different third party companies to embed the Google Assistant within their speakers. Here are just a few.
Insignia Voice
The Insignia Voice ($99) Bluetooth Speaker and Alarm Clock is the first smart speaker that I purchased. The price of this device fluctuates greatly – you can often find it for $25 – $35. It has excellent sound and looks great on your bedside table as an alarm clock.
Sonos One
The Sonos One ($200) has a higher price point then many of the other smart speakers, but is packed with value. In 2019 it will become the only smart speaker on the market to be embedded with both Google Assistant AND Amazon Alexa. On top of that, Sonos is an industry leader in sound quality.
Smart Displays (Multiple)
There are a few different smart displays currently on the market. All of them, including the Google Home Hub ($150) and Lenovo Smart Display ($200), can also act as a smart speaker. I currently have the Lenovo Smart Display in my kitchen and love it.
So what products are the best?
I own a handful of Home Mini's, two Insignia Voice Alarm Clocks, and a Lenovo Smart display in my kitchen. The layout of my home doesn't call for a Home or Home Max.
Every home is different, so what works for my house will probably be different then what works for yours.
My biggest piece of advice is this: never pay full price! These smart speakers are often on sale, so when trying to decide what to buy, keep the value of your purchase in consideration.